Video Editor and Social Media Coordinator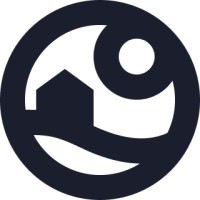 Check
Job Functions:
Marketing & Communications
Employment Types:
Part-time
Compensation:
25 USD per hour
About Check:
Check is a tech startup that is buildingsoftware tools to help small home service operators organize, automate, and grow their businesses all across the US and Canada.
About Your Role:
The main way we gain awareness anddistribute Check is through content marketing. Your job is to turn the raw footage from our podcast and youtube videos into both long and short-form content that can be posted across our social media channels. You will work closely with the Co-Founder/CEO as well as the Product Marketing Manager to make sure that content is going out consistently.
Current Responsibilities: Video Editor forThe Check Point Podcast on a weeklybasis ●Edit 1 episode per week ~25m ●Cut together 3 camera angles ●Cut together the audio for podcast ●Proof and clean up AI created transcripts ●Post on Captivate.fm and YouTube on Wednesdays ●Create 5-10 vertical shorts per episode ●Choose best quotes/segments to pull for 15-30s vertical video ●Add text, captions and sound to each short
Social Media Coordinator: ●Prep the above video content for release to social platforms (TikTok, YouTube, Facebook, Instagram) ●Queue up posts to be reviewed in our social media management software
Future Responsibilities: Additional Video Editing: ●Additional shorter YouTube videos (i.e. Home Service Business How-To in under 5 Minutes) ●Cut together 2 camera angles + some b-roll ●1 episode per week 5 minutes ●Choose 2-3 best quotes/segments to pull for 20-30s vertical video ●Product reviews ●1 episode per week ~10m ●Cut together main talking points plus b-roll ●3-5 vertical shorts ●Choose best quotes/segments to pull for 20-30 sec vertical vide